No matter your beauty preferences, your location or your age, sunscreen is a crucial step in any beauty routine. We know this…it's undisputed! Sun exposure ages us, creates unwanted lines, wrinkles, discoloration, dryness and uneven skin tone…hence the need for a reliable sunscreen 365 days of the year (that includes you, Winter). But I'll spare you the sunscreen rant this time, as I'm pretty certain you're already well-versed in the subject.

Let's chat about sunscreens, specifically, Japanese sunscreens. Preserving a translucent white complexion is high on the list of beauty priorities for Japanese women. Find out more about the different types of skin whitening products Japanese women are currently using. Sunscreen not only keeps the skin safe and healthy, but it helps prevent burning, freckles and uneven skin tone.

Japanese beauty culture combined with high-quality Japanese cosmetic production has resulted in the very best sunscreens on offer, with protection from both UVA and UVB. Come with us to check out the 12 most popular sunscreens in Japan by type. We'll look at gels, lotions and tinted color correcting sunscreens so you can find the best one for you.


Note: cost may vary
Gel Sunscreens

Best for oily, acne-prone or irritated skin.
Allie Extra UV Gel

The Allie Extra UV Gel is waterproof (i.e. pool-party proof!), oil proof and sweat proof. It's lightweight, and even has a super fancy-sounding Friction-Proof technology. This means that the gel really clings to the skin to protect it from UV rays.
We love that fragrance and parabens are nowhere to be seen, making it a great candidate for sensitive skin. Worried about hydration? Don't be, this formula contains hyaluronic acid and collagen for younger looking, softer, more moisturized and protected skin…SPF50 protection, that is.
The gel formula even keeps makeup where it should be, (a sunscreen-primer hybrid?!). This is the perfect sunscreen for oily skin as the gel formula glides on like nothing at all, no greasy film in sight.
Cost: USD$20-30 (90g)
Where to buy online: 
Nivea Sun Super Water Gel

Beloved skincare brand Nivea comes to the sun protection rescue with this lightweight, gel-based sunscreen with impressive SPF50 protection which fits right in to the Japanese market. The water-like consistency is perfect for oily complexions, hot summer days and the urge for a barely-there feel.
We love how affordable the Sun Super Water Gel is, totally permitting you to slather it over your body and face with abandon. Our beloved ingredient pops up yet again, hyaluronic acid! Not only are we protected from UV rays but we are moisturized and plumped too (win, win!).
Customers adore the lightweight, undetectable feel and smell of this inexpensive gem, as one customer raved: "This product melts into the skin… it's lightweight and jelly-like and undetectable. It's TRANSLUCENT AND NON-GREASY and smells like NOTHING."
Biore UV Aqua Rich Watery Gel

Want a truly waterproof sunscreen? This gel from Biore answers the call, with up to 80 minutes of SPF50 sun protection as you swim and splash. A super smart formula, with tiny water capsules which soothe and cool the skin, spreading UV protection evenly across the body and face.
Royal jelly and hyaluronic acid work hard to keep the skin soft and hydrated (in other words…young, dewy and fresh). What's more, it has a PA++++ mark, meaning it keeps the deeper levels of your skin safe and protected from UVA.
We love this simple review which perfectly describes the user-friendliness and effectiveness of the Biore UV Aqua Rich Watery Gel: "Finally! This sunscreen is my family's new favorite. No pore-clogging, no stinging eyes, no thick white paste, and no sunburn!"
Cost: USD$8-13 (90ml)
Where to buy online:
Lotion Sunscreens

Best for all skin types, especially combo or dry.
Anessa Perfect UV Sunscreen Milk

This sweet little gold bottle holds one of the most highly rated sunscreens on the market, and for good reason. The Anessa Perfect UV Sunscreen boasts SPF50 and PA++++. This means ultra, super, thorough sun protection from both UVB and UVA rays.
The supremely water resistant formula is incredibly smart, with 'Aqua Booster EX Technology' which reacts with sweat and water, creating an even stronger sun protection barrier.
Protect your face and body from sun damage while treating the skin to nourishing skincare ingredients such as hyaluronic acid, marine collagen, rosehip extract and aloe extract for soft, hydrated, soothed skin. You can even use this as a primer under makeup for a protected face and a flawless base…what more could we ask for?
Cost: USD $30 (60ml)
Where to buy online:
Biore UV Athlizm Skin Protect Essence

This little red tube houses a powerful punch of sun protection. With SPF50 and PA++++, UVB and UVA rays are blocked from reaching your creamy complexion.
This sunscreen has had a bit of an overhaul in a move to make it more resilient against extreme heat and humidity, common climate in Japanese summers. The "Tough Boost Technology" creates a strong, unwavering barrier of sun protection even when the climate really puts up a fight.
Feel free to plunge into the pool, as this sunscreen is completely waterproof for 80 minutes of water exposure. The formula itself is smooth, fresh, easily absorbed and comfortable on the skin. Stay looking young and hydrated with hyaluronic acid (yay!) and royal jelly extract.
Elixir White Day Care Revolution T +

If you love a multi-tasking beauty product then you'll be thrilled with the Elixir White Day Care Revolution T + lotion from Shiseido. The milky-soft texture sinks into the skin with ease, layering a protective film of SPF50 and PA++++ over the face.
Designed especially for the Japanese market, this lotion contains a whitening ingredient (m-tranexamic acid) to prevent tanning and preserve a pearly complexion. We love how smoothly this lotion wears under makeup, designed to be a base as well as an awesome sunscreen.
An incredible non-greasy lotion for everyday sun protection and light hydration. Moisturize, protect, brighten and prime…all in one.
Cost: USD$60 (35ml)
Where to buy online:
MIMURA Smooth Skin Cover

When sun protection and beautiful skincare combine, the result looks like the Mimura Smooth Skin Cover. If you're looking for smooth, hydrated, flawless, youthful and poreless skin, definitely consider this little potted wonder.

Designed as a smoothing base for sensitive skin, the formula is free of preservatives and harsh fragrances. SPF20 helps to prevent burning, freckles and discoloration, keeping your visage perfectly glowing and clear.

Layer under makeup for a smooth, blemish-free and even-toned foundation. We love this simple and sweet review: "To be honest…there is probably no other makeup base that has been so beautiful…" Honesty never sounded so good!
Skin Aqua Tone Up UV

Another example of high-quality Japanese design, the Skin Aqua Tone Up UV lotion acts as a waterproof makeup base, sunscreen and skin enhancer with SPF50 and PA++++.
The lotion itself has a lavender tone which works even skin. Hyaluronic acid and Vitamin C hydrate and nourish the skin, as the non-greasy formula sinks in effortlessly, withstanding water and fighting sun damage.
Customers love the formula (among other features!), summed up perfectly here: "This sunscreen is amazing! It isn't drying on my skin and the 'tone-up' effect is very helpful for evening out my skin tone. I love the packaging and the amount of product you get is also very generous."
Weleda Edelweiss UV Protect

Just take a look at the ingredients list of the Weleda Edelweiss UV Protect lotion and you'll soon be won over. A stunning mix of organic, plant-based ingredients to nourish (jojoba seed oil, chamomile), hydrate (glycerin, squalane) and protect (Edelweiss). It's like a nutritious smoothie for your skin!
With SPF38 and PA++, the skin is gently protected from damaging, color spot causing UV rays while natural ingredients soften, hydrate and soothe the skin. Wear under makeup or alone on casual, no-makeup days. We recommend this plant-filled gem to those with sensitive skin on the dryer side of combo.
Japan exclusive
Cost: USD$50 (50ml)
Where to buy online:
Tinted Color Correcting Sunscreens

Best for a "no-makeup makeup" day or for scarred, uneven skin.
SKII Atmosphere CC Cream

This luxe product is on the higher side of the price range, but can a price really be put on sun protection? We think the SKII Atmosphere CC Cream is totally worth it. This is the perfect choice for lovers of dewy, luminous, glowing skin, thanks to the micro pearls and Ume extract (a dullness-fighting Japanese plant extract).
We love that Niacinamide (vitamin B3) features on the ingredients list, as it's a fantastic anti-aging, pro-glow ingredient. The lotion is tinted with just enough pigment to layer a light coverage over the skin, even the tone, blur blemishes and enhance luminosity.
The sun protection does not disappoint. With SPF50 and PA++++, sun damage and skin darkening be gone! A one-stop shop for sun protection, dewy glow and light coverage for beautiful skin.
AstaLift D-UV Clear White Solution

When we talk about "smart" skincare, this product is what we mean. The AstaLift D-UV Clear White Solution contains two special technologies, the "D-UV Guard+" and the "Stretch UV-Shield". The former basically tackles all kinds of UV rays for superior protection. The latter helps the sunscreen move with your face as you live, talk and laugh, making sure each and every inch is covered.
Vitamin C and collagen feed, hydrate and repair the skin for a plump and youthful complexion. The brilliance doesn't stop there! The "Light Analyzing Powder" brightens and luminizes the skin, blurs imperfections, rids dullness and corrects sun-enhanced discoloration.
While the formula sounds incredibly complex, it's super easy to use…just smooth it onto the skin before applying makeup and walk out the door, protected and luminized.
Cost: USD$50 (30g)
Where to buy:
Acseine Super Sunshield Bright Veil

Last but not least, the Acseine Super Sunshield Bright Veil, a color-correcting, uber-powerful sunscreen for daily use. One of the (many) things we love about this lotion is that it's free of parabens, alcohols and perfumes, making it all the more suitable for sensitive skin.
Makeup sits beautifully on top of this dew-enhancing, brightening lotion which works hard to protect the skin from sun damage all day long (SPF50 and PA++++!). If you're heading to the pool or beach, no worries, this formula is waterproof.
We love the pump-style packaging as it's great for travel and spill-proof storage. Want to know what other users have thought? Check this out: "Really love it! My skin is sensitive, especially for sunscreen. I've tried a lot of brands. This one does its work and will not leave my face red or breakout. And it also great on combination skin. Waterproof for sure".
Cost: USD$40 (22g)
Where to buy:
Japanese Women's Aversion to the Sun
While a golden, toasty tan is chased by many Western women, Japanese women sway the opposite way, avoiding the sun in order to preserve an ivory skin tone.

The Japanese word "Bihaku" perfectly sums up this notion, meaning "beautifully white." This is not a recent beauty trend for Japanese women, it has been ingrained in the culture since the late 700's.

Skip forward a couple thousand years and a pearly complexion is still a mark of beauty for Japanese women. This requires a reliable and effective sunscreen to keep UV rays at bay and melanin production as sparse as possible.

Why is Japanese Sunscreen More Popular and Considered Higher Quality than Western Sunscreen?

Japanese sunscreen is better than western suncare, it just is. Why? It's partly due to the fact that Japanese beauty culture has been sun-smart for longer, (and far more avidly so), than western beauty culture. Naturally, ample attention has been given to create the most effective and beauty-friendly suncare products money can buy.

A high demand has led to a market full of top-notch products providing a thorough range of sun protection. Japanese sunscreen products offer SPF as well as Protection Factor A, an important feature which basically means it protects the skin at a deeper level, (it's an interesting beauty topic if you're in the mood for an internet deep-dive!).

There's a more specific reason for why Japanese suncare wins the race, and it's all down to the formulas and ingredients. Japanese cosmetic companies are able to come up with new ingredients and formulas. As a result, the sunscreens are more effective thanks to ingredients such as Tinosorb S and M, a wide-reaching sun protectant.

In terms of beauty and wearability, Japanese sunscreens are more comfortable on the skin; they allow the pores to breathe and they don't leave a trace of shiny or ashy residue. They're known for being lightweight, fast absorbing and a pleasure to wear under makeup unlike some greasy, heavy western sunscreens.

Writer's Bio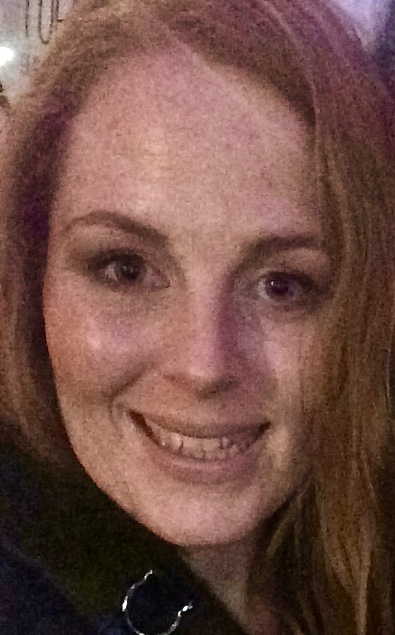 Gin is a full time freelance writer with a passion for makeup and beauty. She loves to research new products, try new looks and find the best skincare on the market. When she's not writing, she's acting in the theatre and playing with her Boston Terrier.