Some trends never go out of style — like having perfect porcelain skin. Just look at any J-Beauty blogger on YouTube, glowing with that creamy light complexion, and you'll understand the hype around skin whitening products. This classic beauty trend has been around for ages, standing as one of the most coveted beauty standards in Japan. To learn why, let's dive into this pearly world of ivory skin. We'll examine the origins of this bleaching craze and the best products on the market.


Japanese Culture around White Skin

Unlike today's Western standards of beauty, which idolize bronzed skin, the motto in East Asia is "the lighter, the better". Think of this trend as a marker of status. According to Japanese aesthetic values, whiter skin is a sign of luxury and privilege. Why? Well, we need to a mini history lesson for the answer.

In early civilization, people's social status was largely defined by whether they were suntanned or fair. Those who were poor, like farmers or labor workers, were often outdoors in the sunlight. Since they were noticeably tanned, it was a sign of being from the "lower class". Wealthy people, on the other hand, didn't need to sweat and struggle outside. Rather, they mainly stayed indoors where it's comfortable and protected, leaving their skin pale — a symbol of high status.

That's why in today's circles, Japanese women still clamor to lighten their skin. No wonder every J-brand specializes in the latest bleaching technology. Everyone is seeking out the best Japanese skin whitening products.

Sunscreen Culture

We all know that sunscreen is practically a beauty law. Not only does this UV-blocking miracle keep us from burning and aging, but it also protects against other skin-related issues like brown spots and melanoma.

So by the time sunscreen was invented, around the 1930's, everyone was eager to embrace this product and defend themselves against the darkening effects of sunlight. For Japanese people, especially, sunscreen became the new green tea. It rose as a household staple, giving everyone an affordable way to protect their skin and still enjoy the outdoors. Find out more about the most popular Japanese sunscreens!
Note: Prices may vary

The Best Japanese Skin Whitening Lotions
WHITH WHITE Whitening Lotion

This award-winning whitening lotion beats dullness instantly. Made with Kojic Acid, Japonica Juice and collagen, it gives your skin an ultra moisture-boost, while correcting blemishes and unevenness. There's also licorice root to detoxify your pores, giving you a clear radiance — even for close-ups. The formula leaves behind a natural, light fragrance to keep you feeling bright through the day.
Size: 200ml (7oz)
Price: US $14
Where to buy online: Amazon
Elixir White Clear Lotion T II

Train your skin to have that milky-white sparkle. This moisturizing toner gives you a brighter, clearer complexion with specialized ingredients. Using advanced collagen-building technology, your skin is restored with firmness and suppleness — creamy to the touch. It contains the active whitening ingredient 4MSK, an innovative complex that suppresses the production of melanin to fade age spots and freckles. There's also a fresh aqua floral scent that leaves an air-light feel.
Size: 170ml
Price: US $50
Where to buy online: Ichibankao
DHC Multifunctional Moisturizer Urumi Hada All in one Rich Gel Moisture


This all-in-one gel serves your five big beauty needs: toner, milk, gel, cream, and makeup base. Women love this clever multitasker, containing 0.3% skin lightening ingredients, including coenzyme Q10 to whiten age spots and freckles. Use it after face wash to retain moisture, firmness and of course, brightness! It's designed without fragrance, coloring or parabens, keeping you pure and natural.
Size: 120g
Price: US $19
Where to buy online: ebay
Senka Pure White Specialty Makeup White Snow Serum


This 3-in-1 cream guards against age spots, UV exposure and dullness. Innovative and fast-acting, it's designed with "Tone up Pink" pigments to brighten your complexion. How about that rosy glow? Harnessing natural Japanese ingredients, including white silk, rice bran and honey to deeply hydrate and plump up dry skin. There's also double Hyaluronic Acid to perk up your skin's brilliance, and a vitamin complex to awaken aging skin, replacing sunspots with a white, youthful shine.
HAKU Whitening Essence Foundation


You get the double action of lighter skin and improved texture — at a powerful level. Designed as a skin-whitening serum as well as a foundation, this powerful product combines two strong ingredients: 4Msk and M-Tranexamic Acid. This advanced formula prevents the production of melanin, improves uneven skin tone, and fades freckles and acne marks. A younger complexion will resurface, looking more fresh and luminous than ever.
Size: 30g
Price: US $82
Where to buy online: YesStyle
HAKU Melanofocus V


Getting down to the root cause of pigmentation, this powerful whitening serum lightens your skin on the deepest level. The formula contains special color-absorbing ingredients, 4MSK and m-Tranexamic acid, to fade dark spots under the skin. By blocking pigment at the micro level, your complexion glows without any visible imperfections. Meanwhile, the serum hydrates and nourishes your skin for a clear and dewy appearance.
Size: 45g
Price: US $102-$120
Where to buy online: Amazon, Everglow Cosmetics
ONE BY KOSE Melanoshot White


Make freckles and scars disappear with this medical-grade lightening lotion. Like a stain remover for your face, this exclusive treatment leaves your skin whiter, brighter and softer.
The active ingredient, Kojic acid, is a skin-lightening chemical derived from mushrooms. Apply the lotion after cleansing your skin at night– the formula works its whitening magic during your beauty sleep.
Size: 40ml (1.3 oz)
Price: US $45-53
Where to buy online: Rakuten Global Market, ebay
Quality First All-in-One Sheet Mask Grand White


This all-in-one moisturizing face mask sheds years off your face. Containing pore-tightening agents, hydrating botanicals and skin-whitening ingredients, your face will look firmer and more lifted. With continued use, your complexion will shine with crystal-light radiance and youth. Use this mask twice a week to compliment your anti aging routine.
Size: 32pc
Price: US $45-52
Where to buy online: Harajuku Culture Box, YesStyle
PlusRay White Plus Beauty Serum Concentrate


Packed with youth-boosting nutrients, this ultra hydrating serum is a wake-up-call for the face. This unique formula energizes and whitens your look, featuring collagen and hyaluronic acid to moisturize and plump the skin. Meanwhile, placenta extract helps stimulate blood flow to keep your complexion looking bright and alive. There's also natural earth-based vitamins that work to reverse the damaging effects of UV rays and age spots. Overall, you'll experience a fresher, younger and healthier-looking you.
Size: 30ml
Price: US $130
Where to buy online: ebay
SK-II GenOptics Aura Essence Serum


Light up your skin, deep from within. This best-selling skin whitening serum puts the spark back into your complexion. Loaded with radiance-boosting ingredients, this lightweight serum absorbs pigment to give you a creamy-fresh glow. Any dark spots caused by the sun will fade and leave your face hydrated and soft to the touch.
Size: 50ml (1.6 oz)
Price: US $240
Where to buy online: SK-II
ALBION Infinesse White Whitening Pump Milk


Rich and hydrating, this luxurious milk lotion brings back the bounce and brightness. The formula is made with melanin-crushing caps to fade darkness and enrich the deepest layers of your skin with moisture. By rebuilding and whitening the dermis, your face will appear tighter, smoother and lighter. You'll experience a flawlessly white appearance– even under a microscope.
Size: 200g
Price: US $85-103
Where to buy online: Everglow Cosmetics, Amazon
ALBION Exage White Rise Milk II


This whitening milk brings crystal-clear white skin that sparkles. By lightening both the surface-level and deeper cells, your skin will look spotless and brilliant. Like a photo-filtered effect for your face, imperfections will melt away. Your complexion becomes nourished and hydrated, reflecting more light for that sunny burst of youth.
Size: 200g
Price: US $63
Where to buy online: Everglow Cosmetics
ASTALIFT WHITE ESSENCE INFILT

A rare cocktail of beauty, this elegant whitening serum lifts and lightens your skin. Designed with premium extracts to block melanin while firming your face, deep within the pores, you'll melt away every sign of aging naturally. Better than your dermatologist, it leaves you with the appearance of younger and more vibrant skin, restoring your face back to its purest state.
Size: 30ml
Price: US $117
Where to buy online: YesStyle
With all the options out there, it's hard not to build an entire collection. But remember, every skin-whitening product has its own strength, ranging from mild to powerful, so make sure to choose the right level. Eager beginners who rush into using the most intense formula can risk damaging their skin. So be careful.

Just because you felt inspired by the latest vlog by Michelle Phan, doesn't mean you should blindly experiment with new ingredients. After all, you've only got one face — make it count! So do your homework when seeking a Japanese whitening cream. And once you've found your prince-charming product, you'll have that fairytale skin that could even make Snow White jealous.
How Whitening Products Work

A lot of science goes into the art of a skin whitening products. With safety in mind, the bleaching agent must be gentle enough for the face. Meanwhile, all the other vitamin-rich ingredients must work together in harmony to nourish and hydrate the complexion. It's all about balance.
The use of Hydroquinone

Most Japanese skin-whitening products contain hydroquinone, a bleaching additive. Basically, it works by stopping the production of melanin, the pigment in our skin cells.

If you've got acne scars or dark spots, melanin is responsible for giving you that extra splash of color. It happens when your skin is damaged or injured; the area releases more melanin and turns brown. It's our body's way of defending itself — only problem is that it's NOT cute. Once the hydroquinone blocks your melanin, the dark spots fade and you're left with a fresh, light tone.
Caution with Ingredients

But be careful — creams with high concentrations such as Q10 can cause chemical burns. If you've got sensitive skin or you're a newbie to skin-lightening, you should start with a gentler cream with the lowest intensity. As you adjust to the formula, slowly over time, you can graduate to a higher level.

It's also advised to speak to your dermatologist about the product's ingredients to make sure they're safe for your skin. Since some whitening products are not officially regulated, it's possible to accidentally order a cream online that contains dangerously high levels of hydroquinone.

For this reason, do your research before trying a new cream — health and safety come first!
Skin Lightening Antioxidants

Now for the good news. These Japanese skin whitening products are packed with age-rewinding antioxidants, helping your skin rejuvenate and brighten for a younger, healthier look.
One of the main ingredients is Vitamin C — a powerhouse for improving skin quality.

Vitamin C

Keeping your face radiant and sparkling fresh, vitamin C gives you get that "glowing from within" effect. Fighting photo damage and aging, this nutrient boosts hydration while toning and firming your face. Plus, it contains natural skin-lightening benefits (yes!) to block the production of melatonin.
You'll see those dark blotches fade and become invisible, giving you a smoother and more polished complexion. And ideally, you'll no longer be a slave to concealer.

Vitamin A

On top of all these benefits, skin whitening products have another vital ingredient: vitamin A.
This supercharged nutrient exfoliates your face naturally, removing dull patches and restoring scars back to their younger years.

By stimulating blood circulation, your complexion gets a total workout. Your pores shrink and firm up as new, healthy cells are pumped to the surface layers. If you've got dry skin, vitamin A will transform your skin texture for a dewier, silky feel. Impressive, right?
The Matter of Freckles

Freckles are a tricky topic. One, because you'll rarely see them on Asian girls and two, because they're considered messy. But in recent years, this negative view on freckles has been fading in favor of diverse and unique looks. From Instagram to Vogue, more freckled-face Asian models are exposing their marks to the world. Instead of hiding their dots behind makeup or whitening products, these girls are showing off their natural side.

It's refreshing to see this pride for being different — especially in our Instagram-controlled world where every girl wants to look the same. Following trends are easy, but having the courage to celebrate your individuality is not. That's why it's shocking to see a freckled Japanese girl who rebels against the skin-whitening trend.

However, it seems that no matter how many girls reveal their freckles, the tradition of perfectly white, polished skin remains popular. Ultimately, there are no rules when it comes to freckles. So regardless of which new look becomes popular, you always have the freedom to choose your own personal style.
Whitewashing Controversies in Japan

Although we're seeing more ethnic diversity in fashion and beauty, the media is still hooked on "whitewashing". And we're not just talking about skin whitening — we mean completely glossing over the Japanese features to copy the Caucasian look. It happens everywhere: the beauty industry, cartoons, movies, advertisements — you name it!

Most recently, there was Naomi Osaka's whitewashing controversy when her Japanese sponsors released an advertisement that completely changed the tennis star's features. In the commercial, the 2018 US Open winner is depicted as an anime character for the instant noodle company Nissin. But instead of embracing Naomi's true look (half Japanese and half Haitian), her cartoon image filters her ethnicity, leaving her with fair skin, light brown hair, and Caucasian features.

The entire representation is racially insensitive— to say the least. By ignoring Naomi's unique appearance, the company is upholding a stereotype for Japanese women. Even though the company has since apologized for the commercial, the issue of whitewashing is far from dead.
Does the DIY Rice Water Skin Whitening Work?

With the continued popularity of skin whitening, Japanese people have been developing different ways to lighten their skin naturally. Let's review one of the oldest tricks: rice water.

The Tradition of Rice Water Masks

A Japanese tradition passed on through the generations, it's a mask treatment using the leftover water from washing rice. It's far from fancy — not like your ultra-pure, organic serums packaged in gold— but the results are still stunning and best of all, it's cheap.

Similar to those retinol creams, rice water works to manage hyperpigmentation, dark spots and fine lines. By softening and brightening your skin's texture, your face is left firmer with tighter pores for that refreshed glow. Countless beauty bloggers who've experienced these results have raved about their experience on e-magazines, including Style Craze and She Look Book.

The Benefits of Rice Water for Skin

While rice may seem like your average carb, it's actually packed with natural antioxidants. You've got a cocktail of beauty boosters such as vitamin C, vitamin-A, phenolic and flavonoid compounds. These age-fighting nutrients help reverse the damage from free radicals and UV.

Over time, using rice water will fade hyperpigmentation and scars, leaving you with a noticeably brighter and glowing complexion. Even for the most loyal fans of expensive skin creams, it's hard to resist the impressive powers of using rice water to whiten skin.

Writer's Bio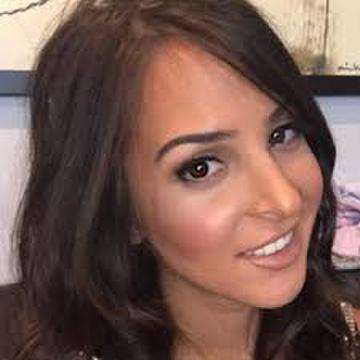 Rachel Esco is a witty lifestyle blogger, based in Toronto, specializing in beauty and lifestyle. Her articles have been featured in educational magazines with Coty Inc., a multinational cosmetics company behind the designer beauty products by Marc Jacobs, Calvin Klein, Gucci and more. Rachel has also collaborated with Sephora makeup brands, including Blinc Cosmetics and Pretty Vulgar.