Finding a great Japanese foundation that is also cruelty-free can feel like a challenge. While there's no shortage of great Japanese skincare brands on the market, it's really been a struggle competing against more well-known European brands that have hit the Asian market for skincare and beauty. Cosmetics companies in the European Union have made the effort to make their products "cruelty-free," and even though Japanese law doesn't ban animal testing, many Japanese brands are catching pressure to step up to the plate when it comes to animal welfare.
Is Animal-testing Required by Law?
Just for a bit of background, animal testing for cosmetics is required by law in some countries, such as China. On the other hand, as mentioned earlier, animal testing for cosmetics sold in the EU is generally banned. Most of the time, animal testing happens in labs when specific ingredients — namely ultraviolet absorbing or scattering agents — are involved. Still, more and more companies are seeing that there are ethical, efficient, cost-effective alternatives to testing these chemicals and properties out, including the Japanese Center for the Validation of Alternative Methods, which strives to guide brands to alternative methods.
Of course, we can understand why it's such a buzzword looking into Japanese makeup, considering that there is a huge market in the beauty space that is seemingly changing every single day. Even looking at the US, consumers are savvier and more vocal than ever, constantly voicing our concerns for ingredients and products that don't hit our ethical standards. Brands like Benefit, MAC, Nars, and countless others are leading the charge, and the rest of the world is forced to catch up.
What Does Cruelty-free Really Mean?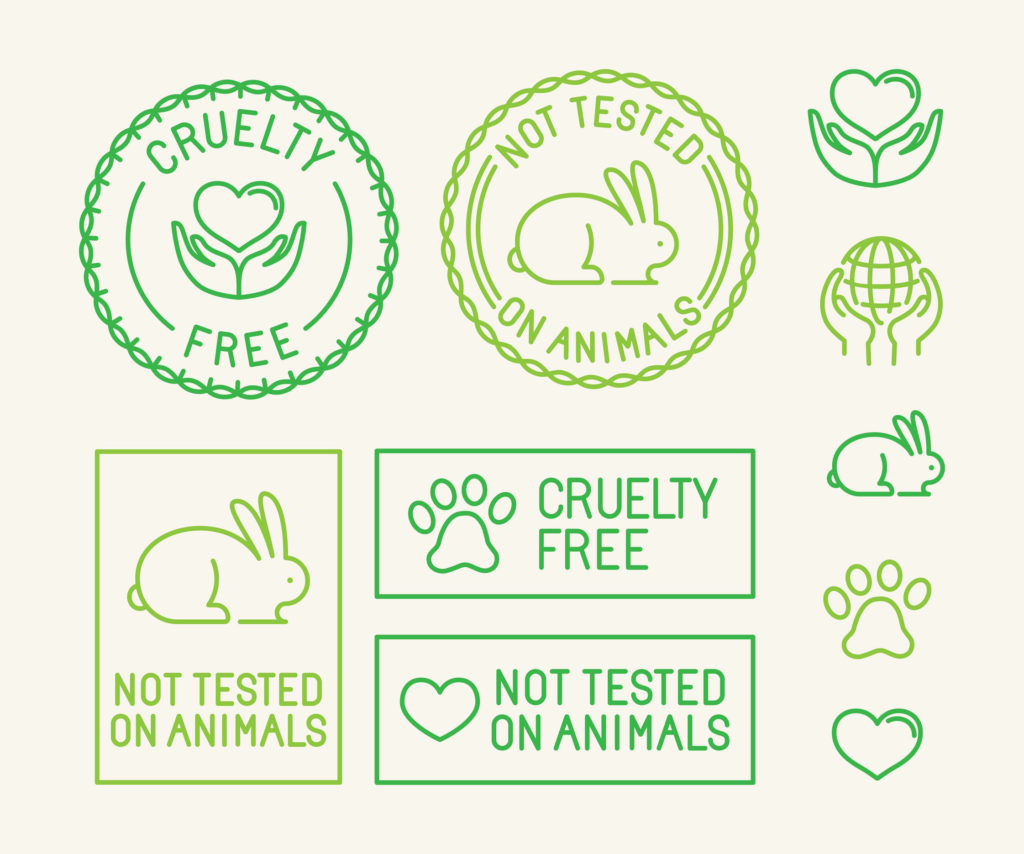 Most people also don't know what determines "cruelty-free." I have to admit, it's a sticky subject. Does it mean they don't test on animals? Or does it mean that they make sure that none of the ingredients used are tested on animals? The simple answer is that the final product and its ingredients were not tested on animals. This definition can be taken further; for example, PETA "verified that neither they [the company] nor their ingredient suppliers conduct, commission, or pay for any tests on animals for their ingredients, formulations, or finished products anywhere in the world and won't do so in the future. "
Cruelty-free Movement in Japan
Japanese cosmetic brands are listening and they are slowly but surely catching up. "As a global company, we believe that this is the future of the cosmetics industry," Satoshi Hirota, manager of Shiseido's public relations department, said in an interview with Japan Times. "Improvements in alternative testing methods, coupled with greater awareness of the rights of animals, have helped the cruelty-free movement gain momentum." Yes, the times are changing as we see more consumers and people looking for products that take an ethical approach to beauty. And even though it's never going to just fall on the discretion of the people purchasing the products, or the manufacturers making it, advocating for products that actually stand for something is what the consumer wants. Younger generations are voting with their dollar and turning down legacy brands solely based on the fact it doesn't align with their values.

Below, we've rounded up 13 cruelty-free Japanese foundations that are not tested in Japan, showing that the beauty market is working to be cruelty-free.
Liquid Foundations

MiMC Mineral Liquidly Foundation
This liquid foundation offers a glossy and dewy finish on the skin. Featured ingredients include minerals from spring water and four different types of herb extracts. The mineral rich formula helps with sebum balance, making sure you have a long lasting, clear and luminous complexion. Not only is this foundation vegan and organic, but also offers sun protection with SPF 22 PA++.
Price: US$73
Where to buy: Everglow Cosmetics
Koh Gen Do AQUA Foundation
If you're a makeup minimalist, but still love for your skin to have an iridescent, pearlized finish, then the Aqua foundation delivers. It has SPF25 and a transparent feel that evens out skin discoloration as well as minimizes pores and fine lines. It leaves the skin feeling glossy without appearing greasy, thanks to its signature Gloss Film Powder.

Price: US$70
Where to buy: Koh Gen Do
Kate Secret Skin Maker Zero
For an au-naturale makeup look, the zero liquid foundation offers a beneficial payoff for the person wanting fuller coverage without the feeling of heavy makeup. This light weight formula provides high coverage, fighting against skin imperfections and fine lines, thanks to its skin-fit polymers built into the product.

Price: US$23 – 24
Where to buy: YesStyle, Amazon
Kiss Mat Chiffon UV Liquid Foundation
This liquid foundation holds all day as it works to fight sweat and sebum. As its name suggests, it helps protect the skin with SPF 25 PA ++. It's moisturizing and rich to the touch, thanks in part to its featured ingredients like hyaluronic acid, silk powder, and hamamelis extract. If you need an additional boost for coverage, this liquid is also great at helping coat pores, irregularities, redness and dullness on the skin.

Price: US$36
Where to buy: YesStyle
Powder Foundations

Maquillage Dramatic Powdery UV Foundation
This powder foundation almost has a mousse feel when it is applied. With its beauty essence water and powder formulation, the foundation blends into the skin to cover visible pores and even skin tone. It boasts a "barely there" finish, leaving the skin looking natural and flawless.

Price: US$40
Where to buy: Amazon
Koh Gen Do My Fancy Gloss Film Foundation
The glossy-film foundation has a bit of everything for your skin needs. The soft-focus pigments give the skin a radiant, natural matte finish. The featured ingredients include skin-conditioning T3 Oil, hydrolyzed silk, and collagen to hydrate and help protect against aging. As this foundation provides sheer to medium coverage, apply on top of liquid foundation for additional coverage.

Price: US$57
Where to buy: Koh Gen Do
Integrate Pro Finish Foundation
This pro-finish foundation covers acne marks, skin discoloration, and any blemishes on the skin. While it works hard to even the skin, it still leaves the skin with a light, natural finish. This mineral based foundation is gentle on the skin, great for those with sensitive skin.

Price: US$27 – 30
Where to buy: Ichibankao, Kirei Station
Sofina Primavista Long Keep Powder Foundation
If you prefer a light, natural finish the texture-powder foundation is for you. It's able to cover pores and dullness, leaving the skin bright and flawless without touch ups for up to 10 hours. The unique "Skin Fit" formula allows the foundation to spread thinly to blend well with the skin. It fights against sweat and sebum, provides SPF 25 PA++, and its fragrance-free!

Price: US$33 – 48
Where to buy: alpha beauty, YesStyle
Cezanne UV Foundation EX Plus
With its "Clear Lasting Formula" this foundation provides a long-lasting natural finish. Key ingredients in the Sebum Fixation Powder absorb sebum. Use this power foundation even with dry skin as it contains Super Hyaluronic Acid working to moisturize skin all day. Interestingly, this foundation can be used with the sponge as is, or with the sponge a bit damp, depending on your preference and what works for your skin type.
Price: US$9 – 12
Where to buy: Amazon, YesStyle
Cream Foundations

Integrate Crush Jelly Foundation
Not only does the Water Jelly Crush have SPF30 PA++, but the moisturizing ingredients leaves the skin silky smooth. This product is water-based, so it's great for those who suffer from excess shine, and can be built-up to your desired coverage without becoming cakey. Trust this foundation to cover unevenness and pores without fading for up 13 hours.

Price: US$29
Where to buy: ebay, YesStyle
RMK Gel Creamy Foundation
This gel creamy foundation contains hyaluronic acid, the one skincare moisturizing ingredient you should seek to find in every product. With its sebum absorbing powder particles, it fights shine and leaves the skin flawless throughout the day without needing touch-ups. It provides full coverage and has a dewy finish. What's not to love about this hydrating, long-lasting foundation?

Price: US$56 – 74
Where to buy: Everglow Cosmetics, Amazon,
ELIXIR SUPERIEUR Luminous Glow Foundation
This Elixir Foundation contains light-reflecting pearls and
built-in translucent powder in its mixture which not only gives your skin instant hydration, but also naturally covers pores and imperfections. Build up the coverage to your liking with this cream foundation.

Price: US$14.99
Where to buy: ebay
Albion SmartSkin White Rare
This foundation comes with SPF40 PA++++ which will keep your skin safe and sound from the sun. It evenly spreads on the skin, and is comfortable to wear even in hot and humid weather. With a semi-matte finish and long-lasting formula, look flawless all day.
Price: US$54-63
Where to buy: Ever Glow Cosmetics, Amazon
Writer's Bio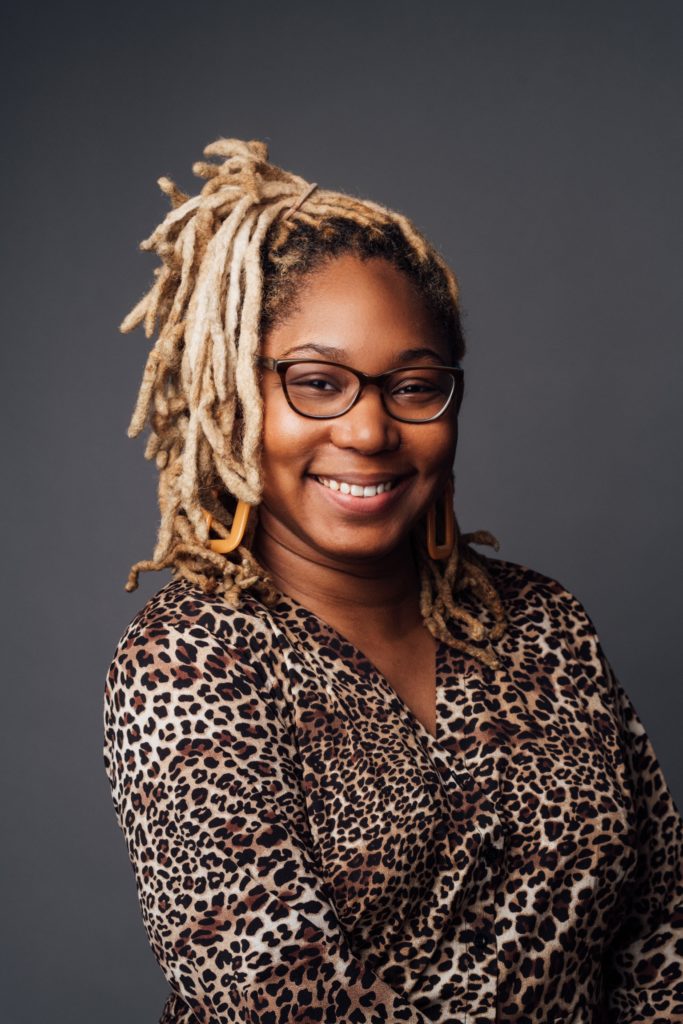 Jamé Jackson is a style and beauty journalist and content creator based in Brooklyn, New York. Her work — which has appeared in Refinery29, XoNecole, BuzzFeed, HuffPo, Fashionista, and countless others — centers around body positivity, identity, and the narrative of black and brown people in fashion and beauty. Ms. Jackson has been a past honoree on Google's "Women to Watch" list, spoken at SxSW and Columbia University (to name a few), and been the recipient of countless awards, one of her favorites being the Heir PR "Penned" award for her site, TheBlondeMisfit.com. At the end of the day, Jamé hopes to inspire women and men to fearlessly pursue their dreams and passion, while always striving to be a blessing unto others.